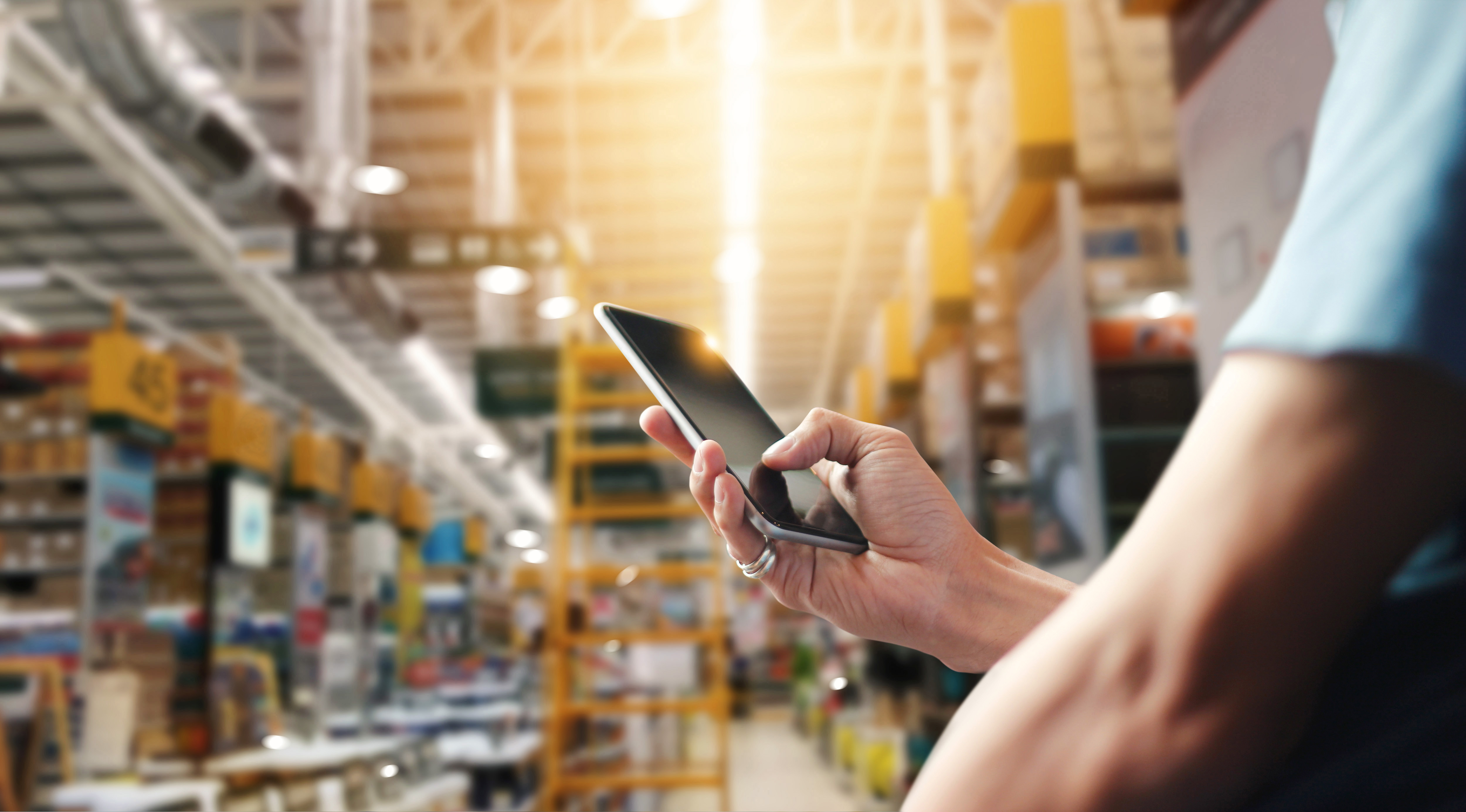 Mobile 1.26 Release
August 20, 2020 | Ashmi Wadhwani
We are happy to share that the 1.26 Mobile Release is now available in app stores. The release includes support for image annotation on Android devices and the ability to customize specific error and offline messages.
Image Annotation
In addition to supporting image annotation on iOS devices, we now support it on Android devices. We allow for the following types of annotations: adding text, images, and different shapes including arrows (see below for a screenshot of the image annotation UI). The annotations completed on your mobile device can be viewed on the desktop app.Below are the steps to add annotations:
Step 1: Take a picture in the Android mobile app by clicking on the camera icon. Add the photo to the app by tapping the camera icon and then clicking 'Use Camera' or "Choose Existing". You will then be able to take a picture and save it by clicking on the checkmark icon.
Step 2: Open the image by tapping on it and then to open the annotation screen, tap on the paintbrush. You will see four annotation options: add text, option to add shapes, eraser, and the option to add an image. The picture below provides examples of adding text ("annotation example"), the ability to insert an image, and the option to add shapes including circles and arrows.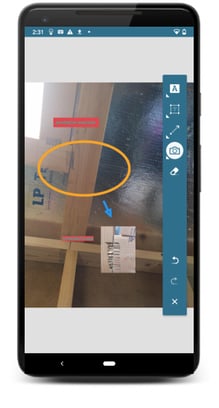 Step 3: Submit or check-in the Mobile Form or Observation. Once the item is synced, it will be available on the desktop application.
Ability to Customize Error and Offline Messages
We have two new messages that we support adding additional customized instructions at the subscriber level. Updating these messages requires minor configuration changes.
Device is Offline: When a user tries to submit an item while they are offline, we display a message (once per session) to notify the user that the form will be uploaded when network connectivity is restored. The standard message reads, "Device Offline – Your form will automatically be uploaded when network connectivity is restored." This message can be customized.
Failed to Send: When a user submits an item and there is an error, we display the following message: "Error – The form failed to upload. Please ensure you have a good network connection, then try submitting the form again." This message is displayed each time the item fails. The message can be customized to provide additional context or troubleshooting steps.
To see the complete list of Mobile 1.26 new features and fixes, please read the official release notes at the Documentation Center. We welcome your feedback on the new features. Please contact us with questions or to request a demo.