Get Rid of Paper
DevonWay Mobile Documents eliminate an organization's reliance on paper for collecting data in the field or performing work. The product supports a graded approach, where templates can be rolled out in phases over time, facilitating change management and allowing the processes with the greatest ROI to be tackled first. Procedures, forms, checklists, and other documents can be created by administrators and deployed to iOS, Android, or Windows mobile devices for online or offline execution. User-defined alerts, reports, and statistical trends allow for real-time insights into the data collected, which enables continuous improvement.
Reduce Costs and Human Error
Mobile Documents create significant cost and time savings over paper-based processes. A business case study performed at Idaho National Laboratory analyzed the impact of electronic procedure execution. By observing and interviewing crews before, during, and after executing work, an average of 11.4% reduction in person hours was identified, which equated to nearly 30,000 hours, or $3.3M in annual labor savings, as well as a reduced risk of human error.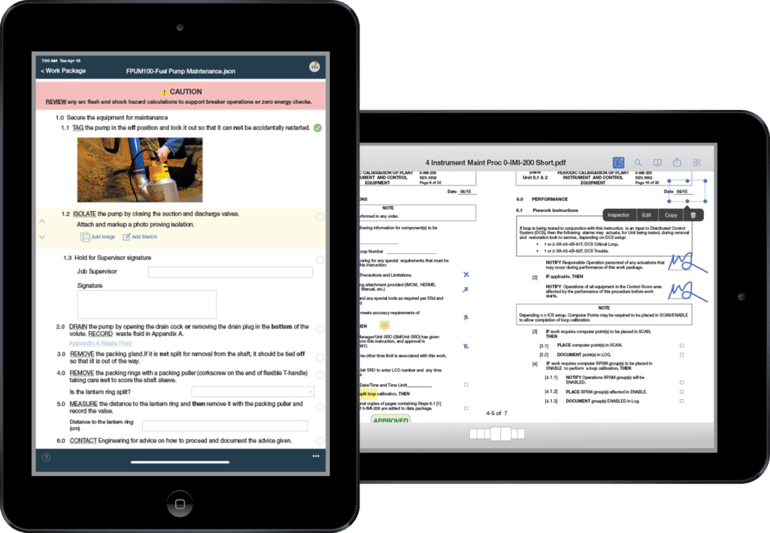 ---
Images, tables, signatures, and other elements can all be included as fields on a form or procedure. This gives Mobile Document administrators the tools to provide users with all the data elements they need to execute their work effectively.