DevonWay Mobile
Work anywhere — with easy mobile apps
Powerful, integrated mobile apps made easy
Extend your quality, safety, and asset management processes to mobile devices with integrated mobile apps.
Quickly build, test, launch, and iteratively improve cross-platform mobile apps that work online and off—without writing code. Mobile apps are instantly part of your workflows. And data from your DevonWay apps is available for workflow, reporting, and trending in your DevonWay products.
Verdantix named DevonWay a Smart Innovator for Field Service Management Software.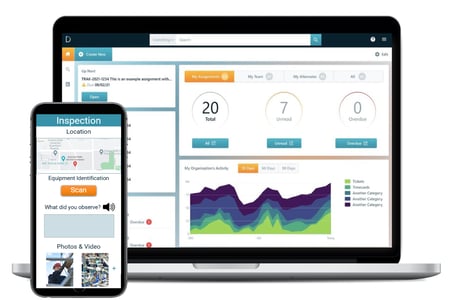 Get insight from the field
Field workers can gather data, complete assignments, execute checklists, and work on procedures using features like capturing and annotating photos and videos, geolocation, barcode scanning, validations, smart branching, and more. Plus, they can use their phone's native voice-to-text function for easy hands-free notations.
DevonWay mobile apps work without an internet connection by saving data and syncing it automatically when back online.
Save money by digitizing
Digitizing manual or paper-based processes can save you upwards of $10-$50 per form or procedure in labor savings. Plus you benefit from real-time visibility into data, avoiding procedure adherence mistakes, and encouraging a culture of safety and compliance.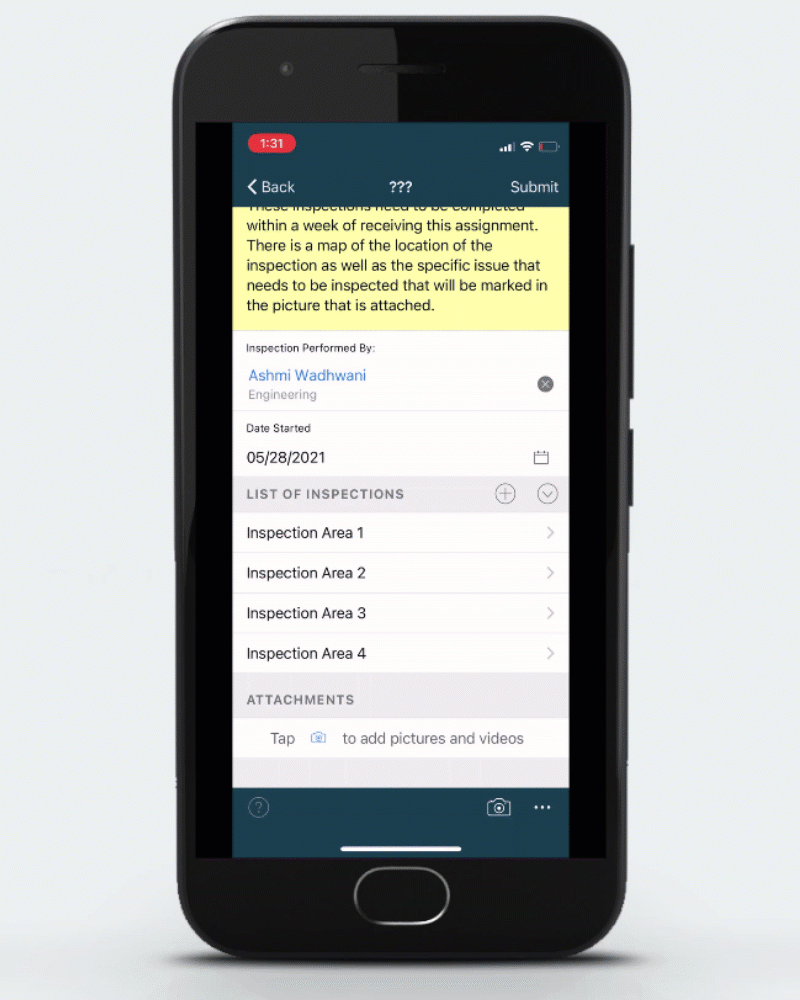 Enterprise-friendly
Whether you have a BYOD policy or control access through company-provided devices, DevonWay can accommodate your requirements. Download the app from the public stores, or we'll work with you to distribute it through your corporate Mobile Device Management (MDM) infrastructure.
Use devices that you've already invested in: DevonWay apps run on iOS, Android, and Windows 10.