Full Visibility into Supplier Data
How your business onboards, engages with, and manages suppliers is critical to meeting customer expectations, but doing that requires full visibility into your data. It can be nearly impossible to get an accurate view of your supplier landscape and to track and trend accurate information on supplier performance and other key metrics.
DevonWay Supplier Management gives you full visibility into your supplier data. Authorized users can easily and securely search across your supplier database, and within uploaded attachments (such as proposals), and create ad hoc reports to find and share supplier information and insights.
Streamline and Adapt
As products, processes, and regulations evolve over time, so do supplier requirements, which can have far-reaching effects on key tasks like onboarding. DevonWay Supplier Management is configured with no-code business rules to meet your unique requirements, now and into the future – without involving IT.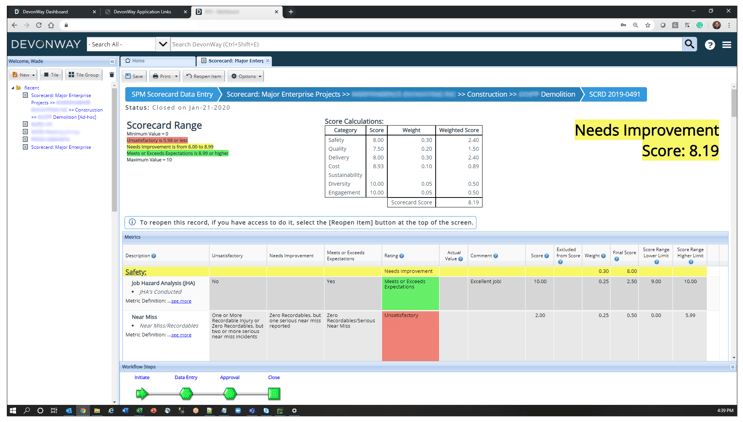 ---
DevonWay Supplier Management is a central, closed-loop system to help you manage and track all supplier-related information, tasks, and actions.