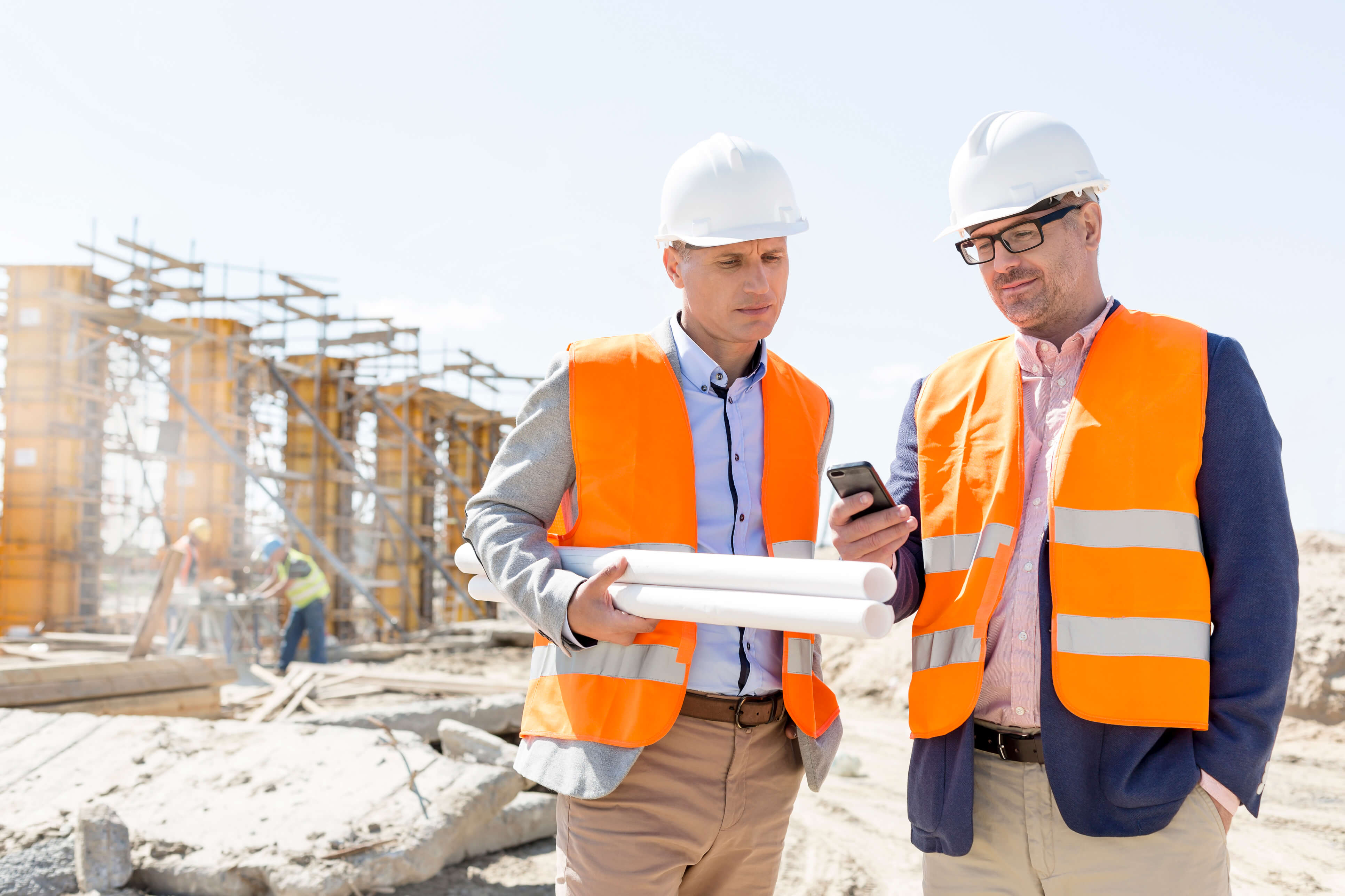 DevonWay Mobile 1.28 Features Paginated Mobile Forms
February 23, 2021 | Ashmi Wadhwani
We are excited to announce the DevonWay Mobile 1.28 Release featuring updates to mobile forms that make it easier for end-users to navigate and complete long forms. For the entire list of updates and changes, please see the DevonWay Mobile Release Notes.
Mobile Forms Are Easier to Use in the Field
Long forms that require a lot of scrolling are difficult to work with. So DevonWay mobile forms now support pagination and an easy-to-navigate table of contents. Mobile forms can display on separate pages, and the title of each page displays in the table of contents, which appears on the left of the screen (#1 in the screen shot below).
The table of contents gives users an overview of form contents and lets them click to get where they need to go immediately. A green checkmark to the left of a page (#2 in the screen shot below) indicates when all required fields are complete on a page so users can easily see where pending work remains to be done. Form authors determine what groups of fields constitute a page.
In cases where you need the entire screen for the mobile form, you can hide the Table of Contents (#3 on the screen shot below). We also have added buttons that allow for moving sequentially to the next and previous page (#4 on the screen shot below).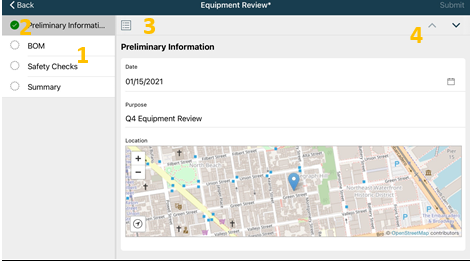 These new form navigation fields are optional, and the current format remains fully supported. We'd love to show you the new form features, so contact us for a demo.
Designer Updates
Make Mobile Forms Easier to Create
This release updates Designer so that form authors can easily create mobile forms with pagination, table of contents, and field completion status. There is a new option to select pagination on the Form Properties page, shown below, and to choose which fields to display on a page. As before, with a couple clicks the form author can mark which fields are required.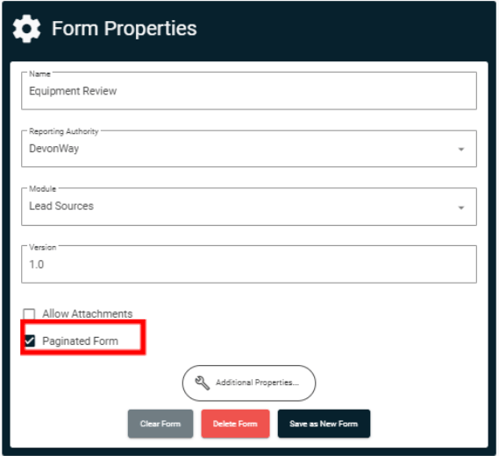 We'd Love Your Feedback
For the complete list of Mobile 1.28 new features and fixes, please read the official release notes at the Documentation Center. We welcome your feedback. Please contact us with questions or to request a demo.