Jeff Foust
Enterprise Account Executive, DevonWay
Buying software from Jeff Foust means you have both a professional account executive and a technical expert on your side. For years, Jeff delivered complex QMS, EHS, EAM, and WFM SaaS software to regulated, high-risk organizations in Energy, Construction, Nuclear, and Biotech industries. Jeff's experience as a software technical manager gives you an edge because he has built the software that runs your complex, regulatory processes. When not working, Jeff can be found hiking, reading, and smoking meats on his Traeger.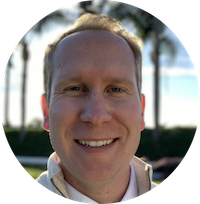 Powerful mobile made easy
Improve safety and quality while saving time and reducing costs. Extend your quality, safety, and asset management processes to mobile devices with easy-to-use apps that work online and off. DevonWay Mobile apps support everything from PDF's and simple forms to multi-step processes and work packages. Learn more about DevonWay Mobile >
Read why Verdantix named DevonWay a Smart Innovator for Field Service Management Software.