Configurable
Because no two businesses are the same
Only your data matters
When you implement a DevonWay solution, you choose what data you want to collect. Since all DevonWay products are 100% configurable, adding fields that are important to your business is a matter of a few clicks in a browser. And by removing fields that you don't need, you eliminate clutter, which aids user engagement. And the best part is, any field you add or remove automatically updates the in-memory search engine, the REST API, and all other parts of the platform, so you experience zero loss of functionality.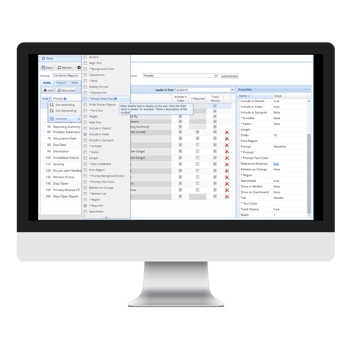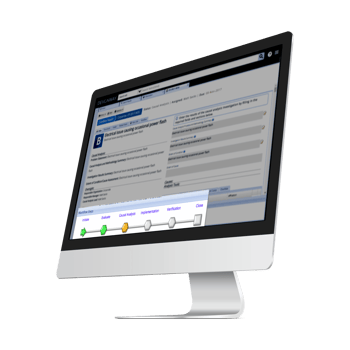 Robust business rules
Having a no-code platform doesn't mean abandoning flexibility. Our state-of-the-art DevonWay Expression Language (DXL) supports a virtually unlimited number of inputs, and can drive behavior ranging from the routine, like making a field invisible, to the advanced, like calling out to a third-party web service. With hundreds of modules running in Production, DXL has been battle-tested over the course of a decade to accommodate any type of process.
Native workflow
Most software, when it's process-oriented enough to support workflow in the first place, only includes it as an afterthought. Our technology was designed from day one with workflow in mind, so although it's optional (because not every module requires it), when it's turned on you can be sure it's integrated with every facet of the platform. From driving business rules to automatically handling assignments and notifications, the DevonWay workflow engine is simultaneously sophisticated and user friendly — and, of course, tailored to you.