Work Orders that Work - Without Paper
Work orders lie at the heart of any asset-intensive organization. But even at companies with asset management systems already in place, many ancillary or lower-level work tasks are still performed using paper – often because the asset management system is too inflexible to accommodate all necessary types of work.
With DevonWay, work orders can be configured to meet any and all work task needs, large or small, on desktop or on mobile. Automated workflows, an in-memory database, and ad hoc reporting (without IT) combine to ensure that you have the right level of transparency and accountability across your operations.
Easily Integrate with Any Aspect of Your Business
Even small organizations can have complex work-order requirements. DevonWay Work Orders connects easily to ancillary systems using our open REST API, or can be extended to provide custom functionality specific to your business – all without writing code or taking you off the platform upgrade path.
DevonWay Work Orders natively integrate with other DevonWay applications, such as Corrective and Preventive Actions, Employee Suggestions, and Observations – ensuring that your users have the ability to gather and have critical information where it matters most, at the point at which work is being done.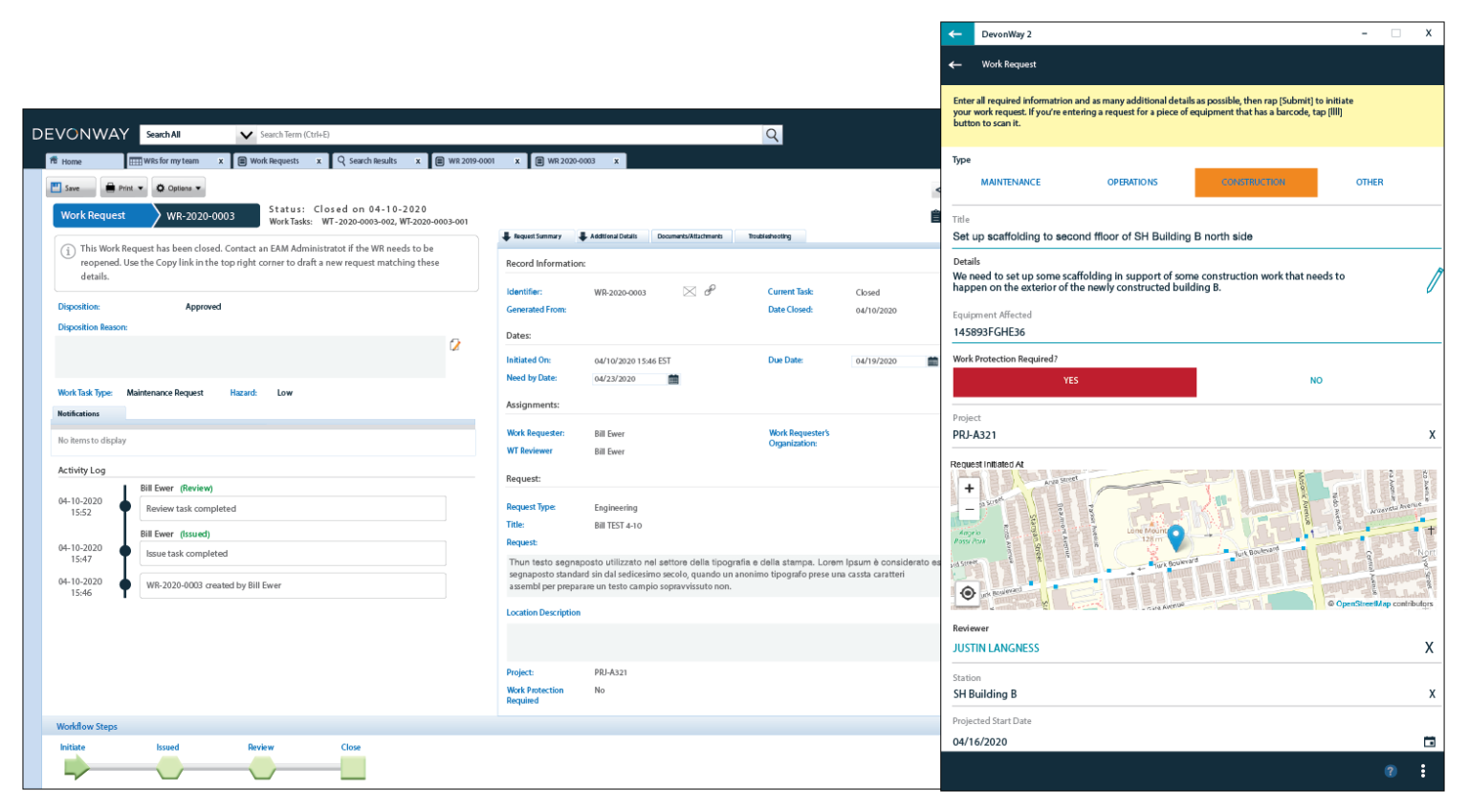 ---
For organizations that already have a work order system in place, the DevonWay solution can be configured to fill just the necessary gaps using an intuitive, easy-to-use interface.