Automate and Scale
DevonWay Non-Conformance Reports (NCR) allows you to capture and manage all non-conformance issues related to equipment, components, and technical specifications in a central location. Administer your own workflow settings without involving IT so that issues get routed appropriately – for example, you can route items to materials review boards or similar workgroups and include QA or supply chain management in the disposition of NCRs. Unify Non-Conformance Reports with other DevonWay applications or use our open REST API to connect seamlessly to your existing processes. And with a usage-based pricing model, you can easily scale as your business and processes grow.
Get Actionable Results
With DevonWay, process owners can easily create sophisticated reports and apply custom deficiency codes for trend analysis. Managers can set up alerts to trigger automatically when certain thresholds have been crossed (e.g. Defective Parts Per Million, or DPPM, reaches 25,000) – so the right people are engaged at the right time. In addition, they can assign follow-up actions from a non-conformance and monitor those actions through to completion, ensuring that the added level of awareness leads to real results.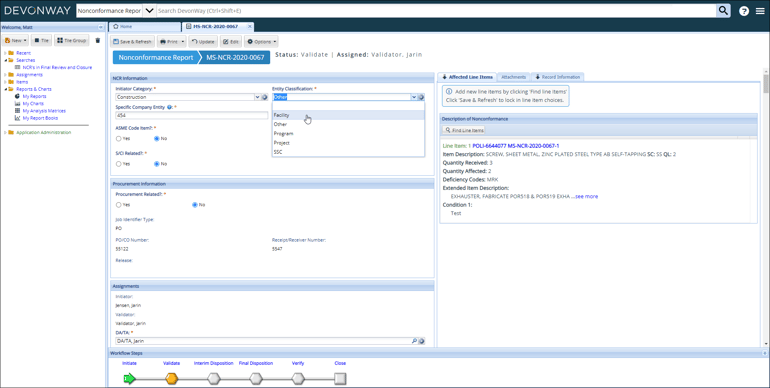 ---
Maintain accurate, up-to-date information by combining all NCR-related process flows and data into a single solution.