Annual Support Plans
August 18, 2017 | DevonWay
We're available 24/7/365 to help whenever you need us. Your annual maintenance and subscription fees automatically cover unlimited incidents to all your DevonWay software, and we offer support plans to cover non-incident requests and enhancements.
Silver-level support is included at no cost for all customers. Gold and Platinum plans offer advantages such as more support requests per period, shorter response times, and a lower Professional Services rate.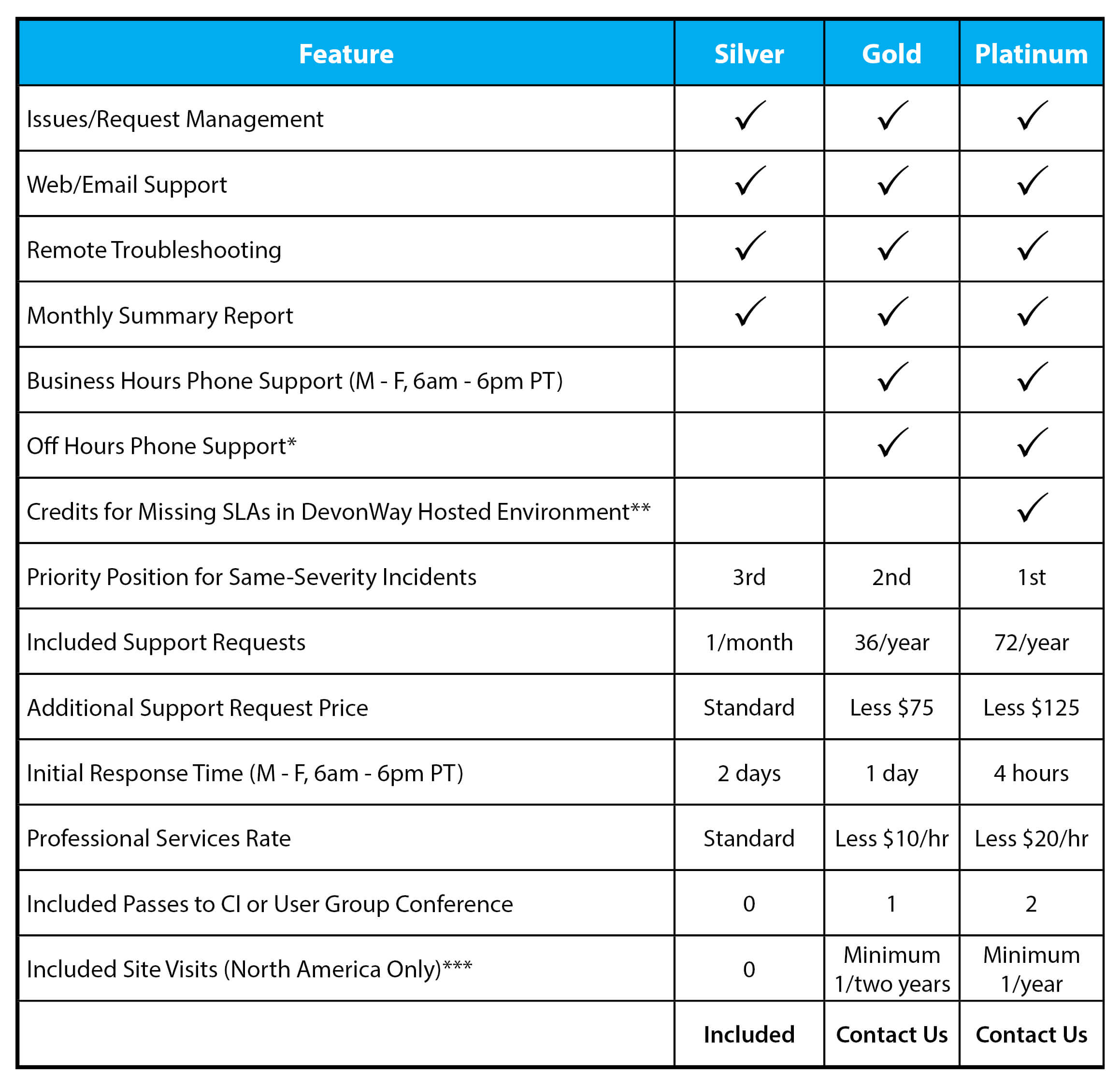 *Each Off-hours phone support call will deduct two support requests.
**For Platinum Support customers, DevonWay warrants that its hosted environment will be available 99.9% of the time, 24/7/365, calculated on a quarterly basis. Covered downtimes are exclusive of scheduled maintenance communicated ahead of time (typically 2 hours per quarter, but may vary due to security-related or other important maintenance), non-environmental errors such as application configuration changes, unavailability lasting less than 15 minutes or due to factors outside DevonWay's control, and events where the majority of users can still log on and view data. For further details, including financial remedies for missed SLAs, please reference your Master Service Agreement or Contact us.
***A site visit is a 1- or 2-day visit from a DevonWay customer success representative to discuss ongoing support and improvement opportunities, meet with end-users, and provide free training as time allows.
Please contact us for details on our support and maintenance policies.