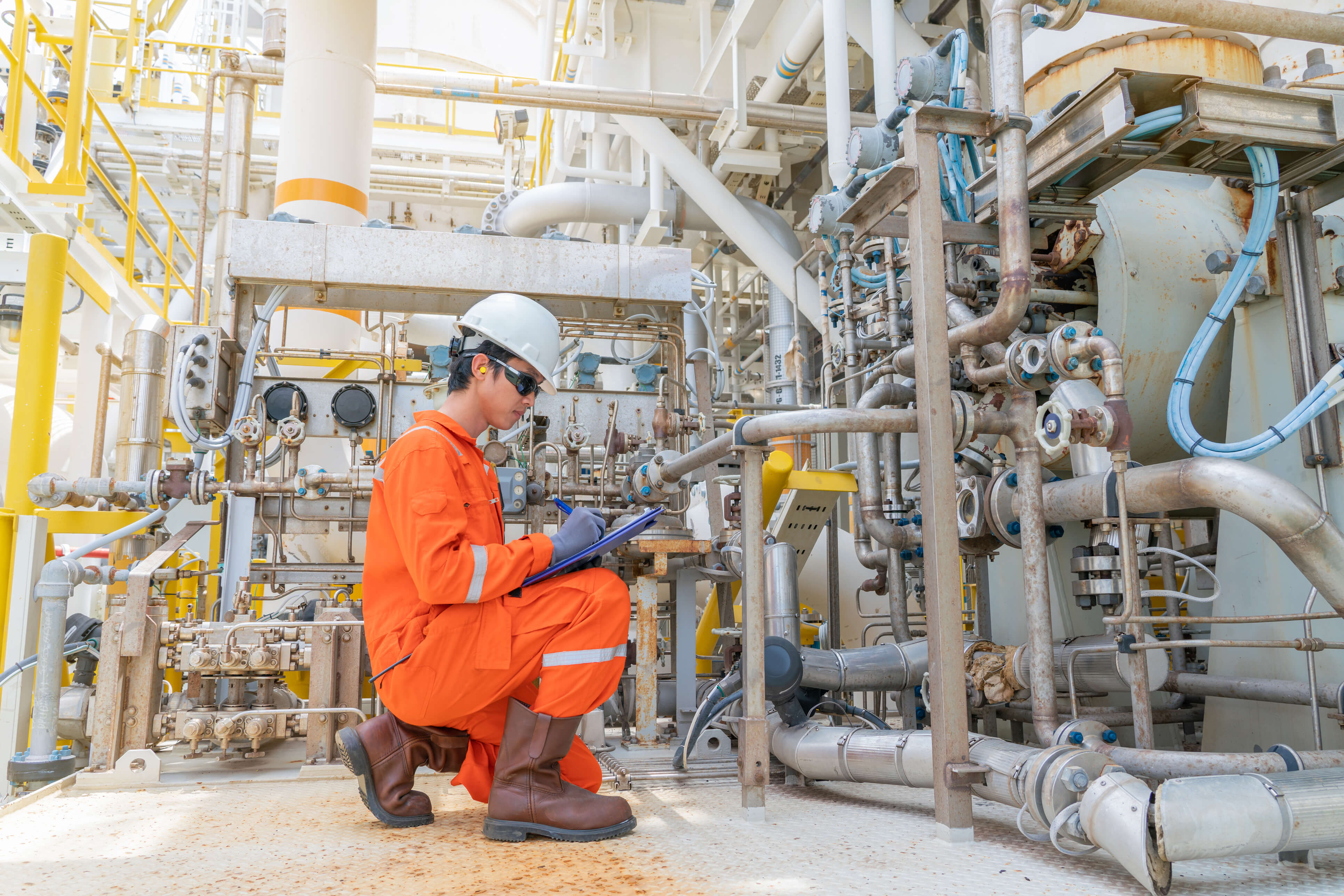 Choosing the Best Fit for Your Company: EAM or CMMS
January 27, 2021 | DevonWay
When it comes to managing your business's high value assets, you want to be sure to choose the right kind of software to accomplish your asset management goals. Enterprise Asset Management (EAM) and Computerized Maintenance Management Systems (CMMS) are both asset management systems and share some common functionality, but there are distinct and significant differences between them.
In this post, we'll explore the functionality differences between EAM and CMMS systems in more detail so you can make an informed decision when choosing the best option for your organization. Download our EAM vs CMMS Checklist to assess your needs.
What is CMMS?
CMMS streamlines and automates the maintenance process, providing a paper-free electronic work management process for maintenance-related activities. The primary focus of CMMS is maintenance work management: automating and improving work identification, planning, scheduling, maintenance resource allocation, work order or work task execution, allocating labor hours and parts used to assets, documenting asset work history, equipment/asset performance trending, overall maintenance cost analysis, and maintenance-program continuous improvement.
Below is an example of a work order task view from the DevonWay Mobile Work Packages product. There are five main areas of the work order view – Task Status and Options, Activity Log, Workflow, Task Summary Information and Documents.
A key component of any CMMS is an easy-to-use maintenance electronic work package mobile application for Technicians and Supervisors to use in the field. The mobile application should be fully integrated with the CMMS maintenance management application and provide a seamless method to assign, perform, document, monitor, and track real-time or near-real-time field work task progress from start to finish.
The mobile application should support both PDF and smart document technology to execute and mark up procedures, forms, and drawings to meet business needs, as shown below.
What is EAM?
Enterprise Asset Management helps you manage enterprise-wide resources to achieve optimal overall business success through the performance of high-value assets. An EAM system is typically a companywide, multi-facility application that includes CMMS functionality.
At the center of any EAM system is the CMMS work management functionality described above, but EAM functionality is much broader and comprehensive than that of a typical CMMS.
Here's an example: Within a work order, a CMMS should include a list of parts consumed during a maintenance activity. An EAM system also manages the entire parts lifecycle process, from the material catalog, parts purchasing, receipt inspection, storage location and requirements, parts reservation to a work order, inventory stocking levels, parts tracking from receipt to installation location, and all other aspects of parts/inventory management.
Here's another example: A CMMS can be used to initiate and document a corrective action or discrepancy identified during execution of a maintenance task. However, an EAM system should include the ability to manage the entire corrective action process from initiation, screening, assignment, due date tracking, closeout review, trending, as well as reporting and analysis of all corrective action items and related data.
EAM systems may also include or be integrated with additional enterprise functions such as:
Business intelligence
Risk assessment
Asset life cycle management (from purchase to retirement or disposal)
Procurement
Inventory management
Supplier management
Equipment and system health reporting
Lock Out Tag Out (LOTO)
Operator rounds
Smart documents and mobile forms
Equipment reliability
Condition and predictive maintenance
Environmental health and safety
Observations
Training management
Document management
Worker qualifications management
Corrective actions
Audits and Assessments
Regulatory compliance
If that sounds like a lot, it is! Which is why many organizations are stuck using their outdated systems, spreadsheets, and paper-based processes.
Implementing a new EAM or CMMS system doesn't have to be painful. DevonWay makes it easy by providing the right level of CMMS and EAM functionality to meet your immediate needs today and expand on a unified platform to meet future needs. Our products and usage-based pricing (independent of the number of users) make it easy to start anywhere and scale.
EAM vs CMMS Checklist
Use our EAM Checklist to learn what you need to meet your asset management goals. Identify the functional areas you need, then see which system provides them. We're happy to help you make informed choices about what you need and how to go about it.