Remove Friction from the Permitting Process
Not all jobs are the same. When workers are exposed to hazards, whether environmental, industrial, or chemical, the proper safety precautions must be followed. Work permits ensure that risks are identified and mitigated ahead of time, so that work can proceed as safely as possible.
Unfortunately, many organizations still use paper-based work permits, which can be tedious to compile and impossible to certify that processes are followed correctly throughout the organization. With the fully digital and mobile DevonWay Work Permits, work-permit templates can be created, modified, and reused, and completed permits can be reported on and analyzed for compliance. So it's easier for workers to follow the right process safely and for management to ensure that the right processes are being followed.
Stay Current at all Times
Real-time updates from the mobile app to the server (when a network connection is available) ensure that process owners and management always know the state of work being executed. Additionally, configurable notifications and event-triggered alerts ensure that important events are automatically sent to stakeholders, without them having to log on to the system. Finally, easily modifiable permit templates mean that you can tune and adjust your process as experience or changing conditions demand, with the updated digital templates available immediately to upcoming work tasks.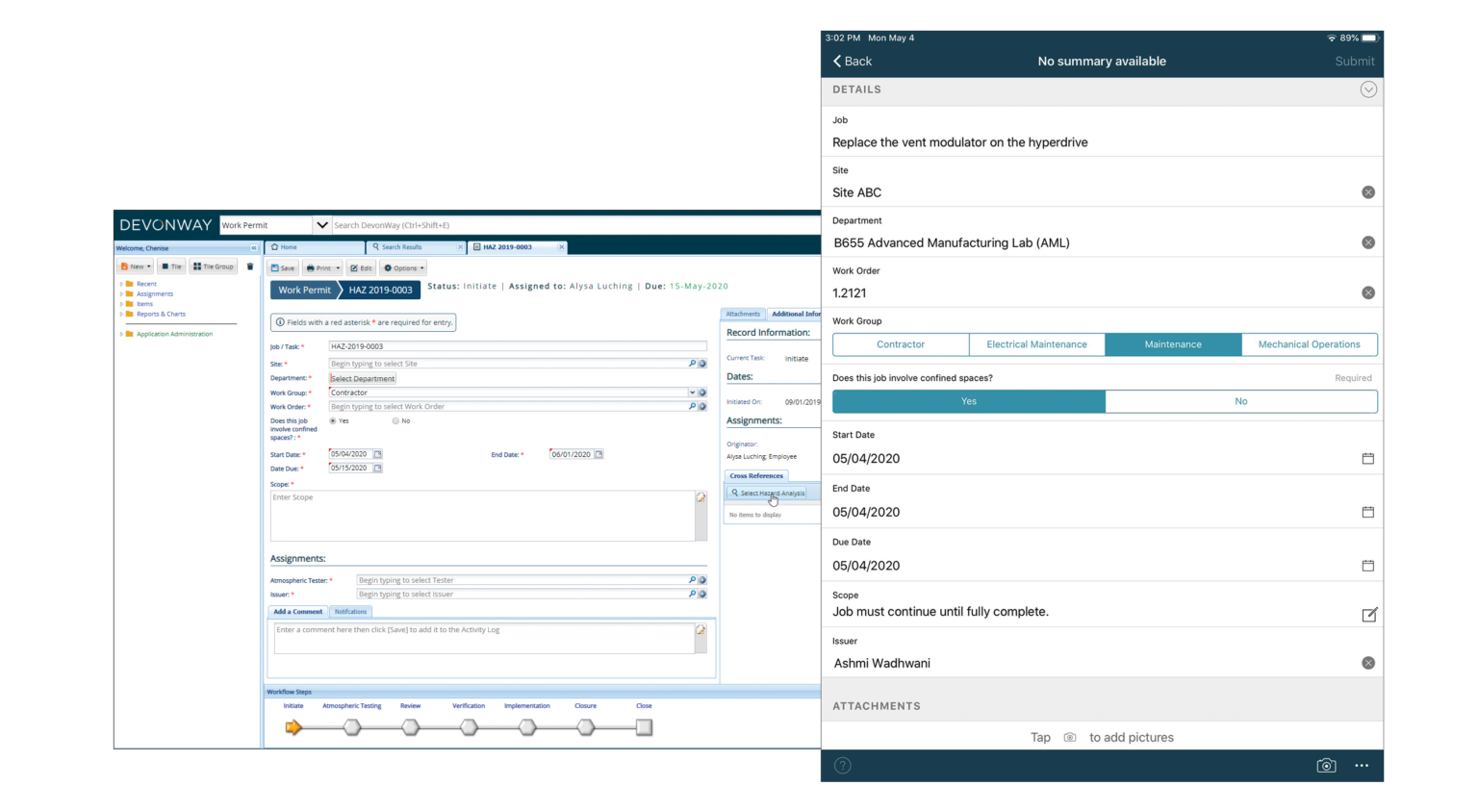 ---
Take Real-time updates from the mobile app to the server ensure that process owners and management always know the state of work being executed